Hooters Singapore,The Fun American Neighbourhood Restaurant was born in December 1996 in Clarke Quay, the premier entertainment and dining hub in the lion city. We are known as the 1st International Hooters store out of North America & the 1st Hooters in Asia.
The restaurant with 300 seating capacity is set up with the concept of casual, laid-back and fun ambience to welcome everyone. As we like sports as much as you, we broadcast sports channels on screens indoor. Seated outdoor, the cozy alfresco area surely captivate you with a spectacular view of Singapore's prominent historical attraction, Singapore River.
We whip up of over 50 food items ranging from Hooters' "Nearly World Famous" chicken wings, seafood, sandwiches, main course, snacks to salad and much more. Hooters Singapore is synonymous with Buffalo wing lover's haven. Have your wings naked or breaded and tossed in sauce selection of Samurai, Medium, Hot, 3-Mile Island and 911, each of which is unique in their own taste. Our bar serves a wide selection of 20 choices of beers, inclusive our Glyco system beer, ice cold Tiger on TAP. In addition to our wide beer selection, we offer spirits, wines and cocktails.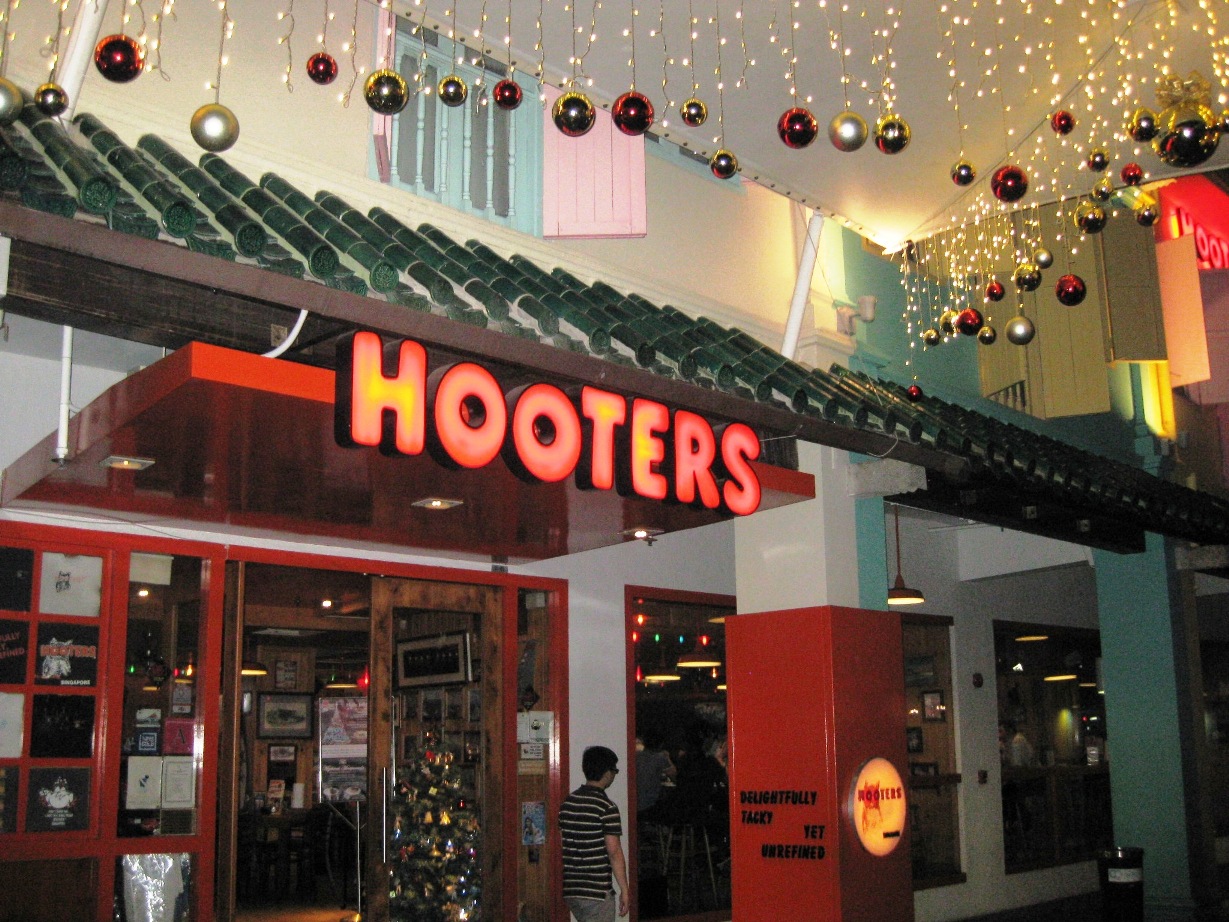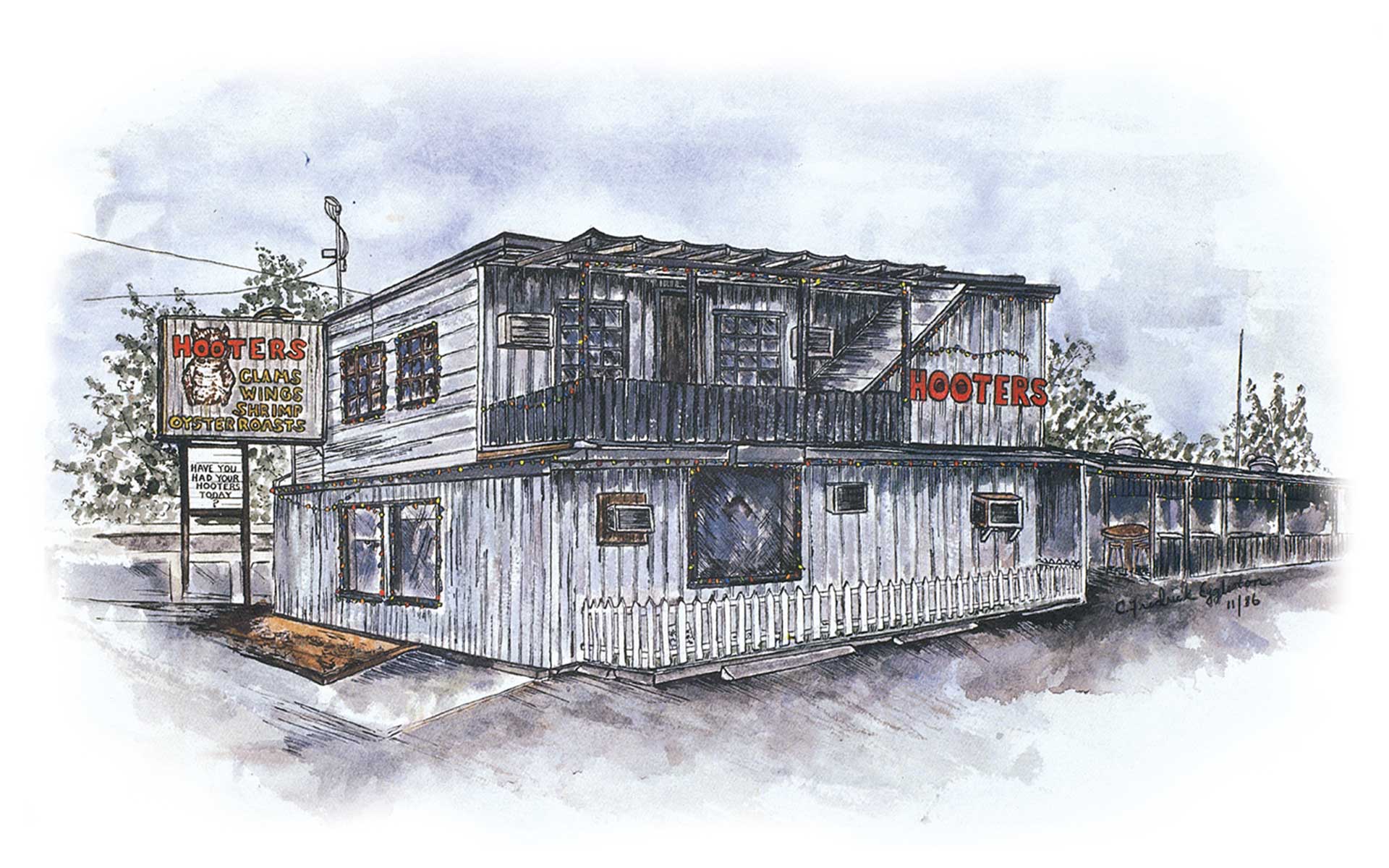 Hooters of America, LLC is the Atlanta-based operator and franchiser of over 430 Hooters locations in 28 countries. The privately held corporation owns 160 units.
The first Hooters opened October 4, 1983, in Clear water, Florida. The Original Six founders were quickly detained for impersonating restaurateurs, but fortunately for America, they were soon allowed to go about their business. During its history, the Hooters concept has remained true to its roots. The current logo, uniform, menu and ambiance are all very similar to what existed in the original store. This consistency is understandable given Hooters continued success and high ranking amongst the industry's growth leaders.
The casual sporty-themed establishments feature music, sports on large flat screens, and a menu that includes seafood, sandwiches, burgers, salads, and of course, Hooters original chicken wings. Others have arrived, departed, and even flat out copied our formula, but we remain the genuine original.